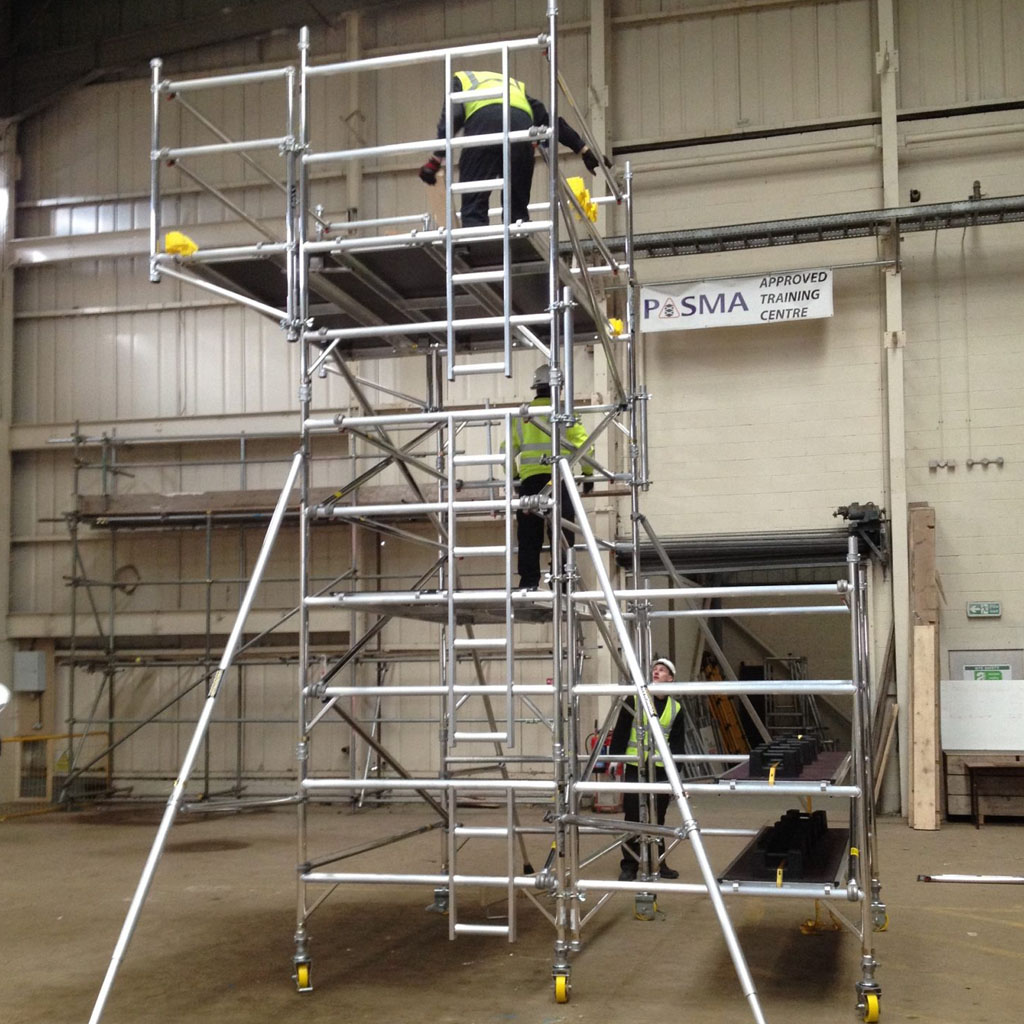 Course Overview
Our PASMA Towers with Cantilevers Course equips experienced tower users with the skillset for more complex tower builds, considering the principles of counterbalance calculations for the use of kentledge in cantilever applications and much more.
This nationally recognised course provides training on mobile access towers manufactured in aluminium alloy, approved to BS EN 1004: 2004 and which carry a current British Standard or other equivalent marks of approval.
Duration: Extended 1 day
Certification: PASMA On Stairs valid for 5 years.
To book this training course, please call us today on 01204 528841 or email training@ethire.com.
Book Course